Must-Have Apps for Sports Fans
Must-Have Apps for Sports Fans
By Roger Williams


One of the best things about smartphones for sports fans is that these days, our busy lives don't have to keep us from the teams we love. We can use our phones and some strategic apps to catch every play, read every bit of news, and generally avoid missing out on any little thing.
Still, making full use of this aspect of modern smartphones does mean having the right apps. If you're a sports fan, these are some of the ones we'd recommend most enthusiastically – covering streaming, news, fantasy, and even sports gaming.
Streaming Apps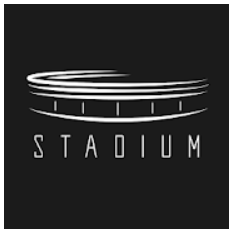 Stadium is a digital sports network that has essentially sought to become an alternative to TV channels in purely digital form. Though Stadium will essentially broadcast its own streams of live events through other networks like Facebook, it also carries in-app broadcasts and highlights.
YouTube TV is another way to get all the games you want streamed live or on-demand. It's become a popular option for people "cutting the cord," given that it includes a number of popular TV channels outside of sports as well. But plenty of sports fans find it more than adequate for their live viewing needs, and also take advantage of the included DVR feature (provided they can stay off social media and avoid spoilers for games!).
DAZN is another streaming app, founded by ex-ESPN President John Skipper as a bid to become the Netflix of sports. Right now, DAZN (pronounced "Da Zone") is largely associated with boxing and MMA. But for those sports it's already a valuable addition for any sports fan.
News Apps

ESPN, still one of the most watched TV networks in the U.S., has developed an incredibly robust app. Originally somewhat bare-bones, the ESPN app now provides all of the news, stats, highlights, and updates any sports fan could want – not to mention live streaming options.
Yahoo Sports, which also includes some streaming options, has an app that keeps you up to date on a massive array of sports news and information. Along with Bleacher Report (another great app for similar purposes), it's perhaps the best alternative out there to the comprehensive nature of the ESPN App. And it can't hurt to have a few options like these, rather than just one.
Fantasy Apps
FanDuel has become a lot of fans' go-to app for fantasy, specifically in the daily category. It has innumerable contests that allow you to make lineups for individual days or weeks of competition – playing for real money on some occasions. FanDuel has added a sportsbook as well, introducing further betting action where legal. And we should also add that DraftKings, a popular alternative, essentially has the same offerings. Choosing between the two is a matter of taste.
Yahoo Fantasy is one of the most popular options out there for more conventional fantasy sports (though as with the news section above, it's awfully similar to ESPN's option, the ESPN Fantasy App). With this clean and intuitive app, people can participate in leagues of all kinds, either with friends or family or in public. It manages every single aspect of a fantasy league, providing everything from future player projections to recaps of drafts and matchups.
Sports Gaming Apps

FIFA Mobille is exactly what it sounds like: the mobile version of EA Sports' renowned FIFA console games. Nothing on a mobile phone can quite match a console game in terms of control and general gameplay, but in terms of game features, FIFA Mobile has it all. It's an excellent game for anyone with the slightest interest in soccer, and arguably the best overall sports gaming app.
Madden NFL Mobile is another EA Sports title just for iOS and Android users. As with FIFA Mobile, it's a version of the popular console series, optimized for smartphones without sacrificing much at all in terms of features and gameplay options.

NBA Jam is a more playful option, but a classic one that packs a nostalgic punch for a lot of sports fans. The old-school arcade game has been refurbished for mobile devices, and is as fun as ever (as well as being updated with modern players). Basketball fans looking for a more realistic experience can enjoy NBA 2K Mobile as well – a game more like the FIFA and Madden selections above. But purely as a mobile game, NBA Jam