Editors' Choice Video Production
September 2021
Camtasia 2021
Review by Dr. Terry Kibiloski
Camtasia 2021 (Retail $249.99), TechSmith's newest screen recording and video editing software release, adds some great video and audio effects to its video editor, plus many performance improvements, and readily earns our Editors' Choice award. At Computer Times, we have been using Camtasia for years and love how TechSmith consistently adds useful features with each new release. Camtasia 2021 is a great release and, for you Camtasia veterans, is definitely worth the price of an upgrade ($139.99). This release makes it easier than ever for individuals and teams to take advantage of a host of new features that further simplify video recording, editing, collaboration, and sharing.
Key changes include new features and improvements to visual effects, audio effects, and overall workflow. With so many people now working from home, these new features empower new users to create stunning professional looking videos. The new version addresses some of the most common customer requests for visual effects and audio settings, such as 75+ new modern transitions, audio effects to help emphasize the narrator over a music track, Motion Blur effect, and Corner Rounding, to name a few. Please watch the video below to have the experts at TechSmith show you some of the new features.
Now that you've seen some of the new features of Camtasia 2021, a brief summary is provided below:
Visual effects for professional results:
75+ new, modern transition effects
More than 75 new transitions to make videos more engaging and polished as your titles, scenes, and video clips smoothly transition into each other.
Instantly make effects and movement feel smoother with the new Motion Blur effect, as seen in the video above.
Smooth out sharp corners on your media and instantly round all or individual corners. This gives a nice finished look to the window showing you doing your narration.
Import LOTTIE animation files from other applications into Camtasia 2021. LOTTIE is an open-source animation file format that's tiny, high quality, interactive, and can be manipulated at runtime.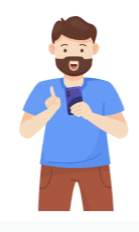 Among the most popular features in Camtasia is the wide range of media clips and elements that can be added to previously created videos and easily customized in their properties. In this new version, it is now possible to create your own elements with such easily customizable properties, which is especially important when it comes to branding and working in a team.
Audio effects
Quickly mix background music and spoken commentary. Drag and drop it onto the clip whose audio you want to highlight, and it automatically adjusts the music volume lower when you are speaking and increases the music volume when you are not speaking.
VU Audio Meter in Editor (Windows):
Get a visual readout of your audio volume levels right in the editor
Share Narration to TechSmith Audiate:
Quickly pass audio narration back and forth with TechSmith Audiate for detailed editing and improving the sound of your recording.
General workflow and performance improvements
Numerous workflow and performance improvements have been made to make it even easier for users to work with Camtasia on a daily basis, alone or in a team. One that I love is the Favorites feature that lets you click on your favorites and have them marked with a gold star. So, rather than always sifting through a section like Transitions, where there are more than 75 choices, you can just click on Favorites and see the transitions you have previously favored.
Custom assets for you and your team
Expanded control and customization of video assets through Quick Properties.
Fast Editing: Proxy Video
In order to display and edit large and high-resolution videos smoothly, Camtasia 2021 now offers the option to use proxy video. These temporary copies can be edited quickly due to their low data volume, and are then returned to the original high quality. For example, this solves the problem of many video editors that get bogged down on large High Definition (HD) video files and give you a choppy look and feel as you try to edit them.
Improved representation of grouped assets
"Groups" have long been a proven way in Camtasia to organize sections and items on the Timeline. Instead of expanding them directly on the Timeline as before, groups in Camtasia 2021 are now displayed in their own tabs when opened, allowing you to open multiple groups at once. This is especially useful for complex and nested elements.
Clear organization and easy sharing with standalone project files and Package files
All files used for a specific video project are now combined into a single, central project file. This can be quickly shared with colleagues, transferred to another computer, or archived. Camtasia's export package lets you easily include selected items in a shareable Camtasia Package file.
Camtasia 2021 is packed with professional features but is intuitively easy for beginners. TechSmith has free training videos to help you get started and to create professional quality videos. To see an example, click here to learn how to record, edit and share in Camtasia 2021.
Camtasia 2021 is now available on www.techsmith.com for Windows and Mac for $249.99 MSRP. It is available in English, French, German, Chinese, Japanese, Spanish, and Portuguese. Users with previous versions can upgrade on www.techsmith.com for $139.99.
About TechSmith
TechSmith screen capture software and solutions are perfect for anyone who wants to create and share images and videos for better training, tutorials, lessons, and everyday communication. Their flagship products Snagit and Camtasia are easy for anyone to learn. And with expert help content and support, you can quickly create visuals to show what you know. Founded in 1987, TechSmith has a level of experience that startups lack. Snagit and Camtasia are market leaders in screen capture and productivity categories. Billions of images and videos have been created with their products by more than 73 million people across 193 countries.