Editors' Choice Computer
May 2017
Endless Mission One Computer
Review by Dr. Terry Kibiloski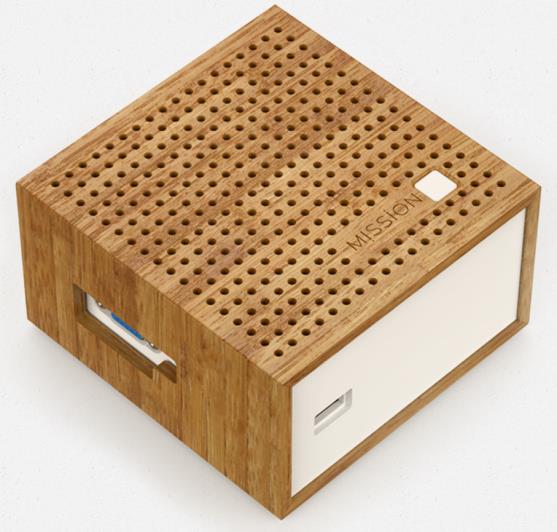 As I reviewed the Endless Mission One computer (MSRP $249), my mind was constantly making comparisons to the early Volkswagen Beetle.  A 2014 Volkswagen media release, referring to early U.S. sales, stated "By the mid-1950s, more than 35,000 Beetle models were on the road, and by 1960, nearly 300,000 had found buyers. Americans were not only drawn to the affordability and practicality of the early Beetle, but were so charmed by its unique design, its size, and its fuel economy that they'd forged an emotional bond with the cars." I can see this same trend emerging with the Endless Mission One computer. Volkswagen translates to "the people's car."  The Endless Mission One is absolutely "the people's computer."
Like the early Volkswagen Beetle, while it may lack the luxury features and the power of higher cost models, the Endless Mission One does exactly what you want a computer to do: connect you to the Internet to check your e-mail and social media; provide word processing, spreadsheet, and other basic office functionality (via Libre Office, that works with common Microsoft Office file formats), connect to Netflix, YouTube, and other streaming media; view and organize your digital photos; play your favorite music; provide excellent educational applications; and surprise you with countless puzzles and games to occupy you for hours on end. When you realize that the bamboo shell is sourced from sustainable bamboo forests, you quickly realize that this computer gets an A+ in the triple bottom line: social, environmental, and financial.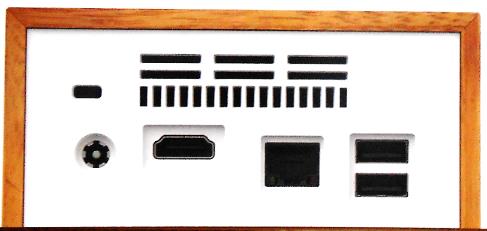 In this adorable little box is a 1.58GHz Intel Celeron N2807 central processing unit (CPU), 2GB DDR3L 1,333MHz memory, an Intel HD graphics card, 500GB HDD storage, 802.11n wireless and Bluetooth 4.0 networking, and the Endless OS Linux-based operating system. External connections include VGA (on side of unit – not shown) and HDMI ports (to accommodate old and new computer monitors, as well as newer televisions), two USB 2.0 ports (for your keyboard and mouse), one USB 3.0 port (for virtually every other device you wish to connect), audio in/out jack (for your speakers, earbuds, or headphones), and a gigabit LAN port.  All you need to add is a basic keyboard and mouse (under $25 for the two), and your television monitor, and for under $300 you have an easy-to-operate computer that provides great functionality.
The real beauty of the Endless Mission One computer is its simple and dependable operation.  In our test, the setup (language, time zone, and network connection) took less than 2 minutes. It seamlessly found our WiFi, and then our network printer. Then, in another minute, we were greeted with this screen, to which we quickly added solitaire.
Reading across the icons, you see Internet, Documents, Writer, Music, Photo Editor, Encyclopedia, Mindtest, VideoNet, Media, Games, Work, Curiosity, Social, Solitaire (added in our test), and More Apps. Clicking on the Internet Icon, you will be presented with the built-in web browser Chromium, the open-source version of Google's Chrome browser.  Chromium will give you access to everything you like to use on the Internet, from Google to YouTube to all of your favorite websites and social media sites.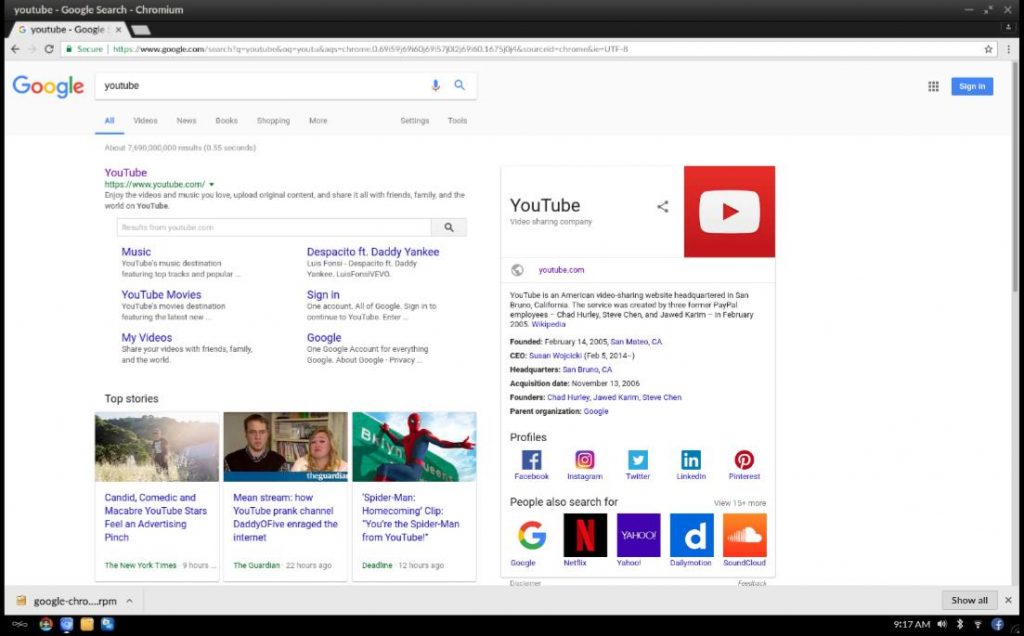 Clicking on the Documents icon brings you to this screen.
You should be comfortable with the Documents area since it functions much like Microsoft's File Manager.  While most of the other icons are self-explanatory, VideoNet is rather unique in that it quickly displays video Internet sites that match your search.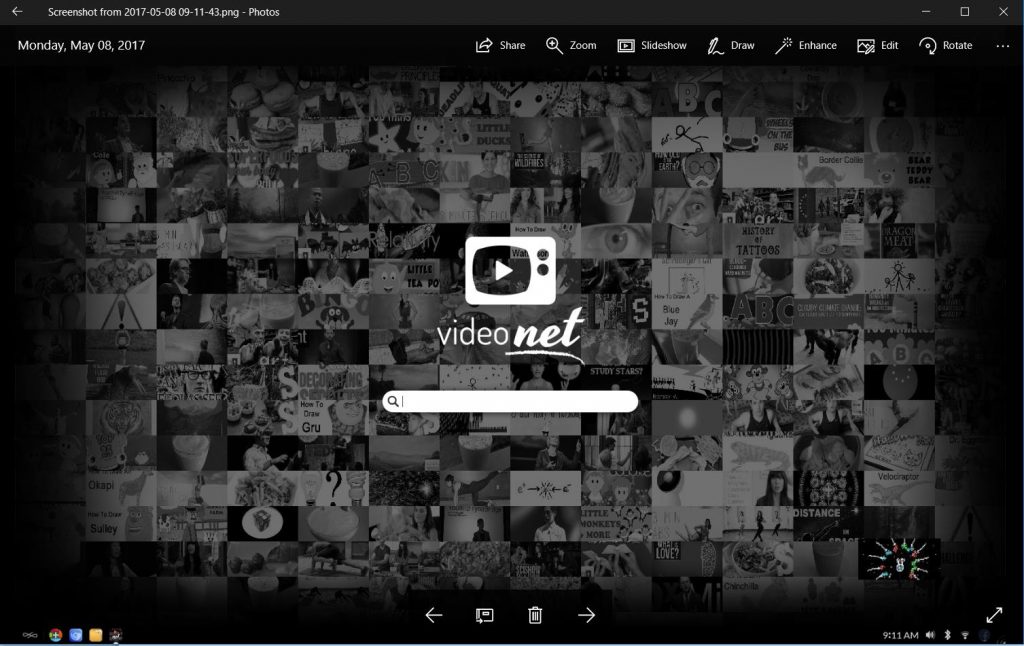 For example, when we searched on "Motivation" the following screen appeared.
Finally, the More Apps icon has multiple categories, some of which are shown below.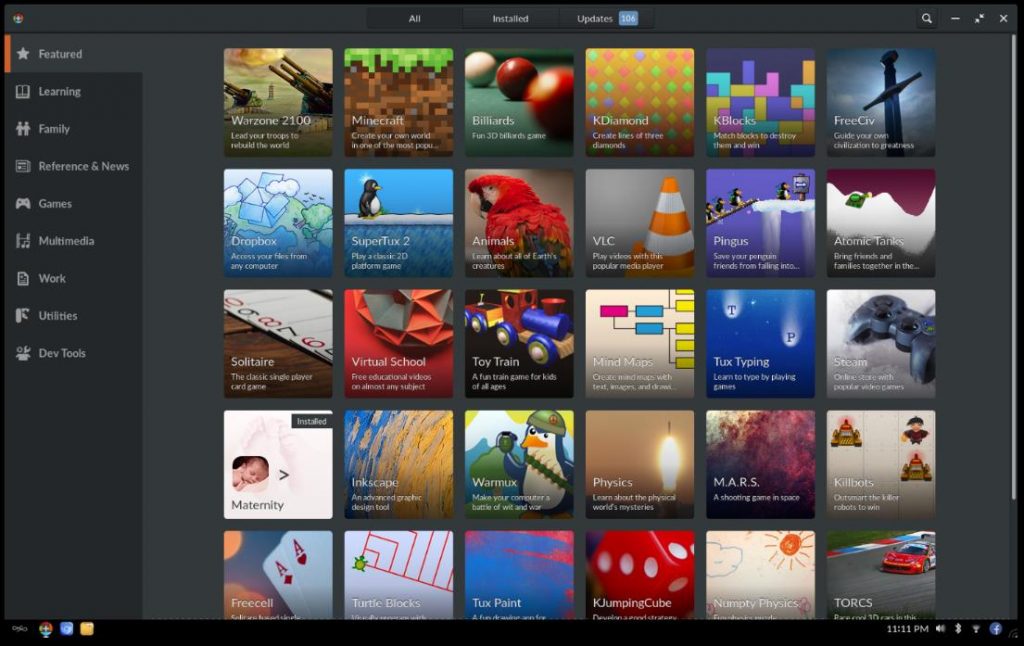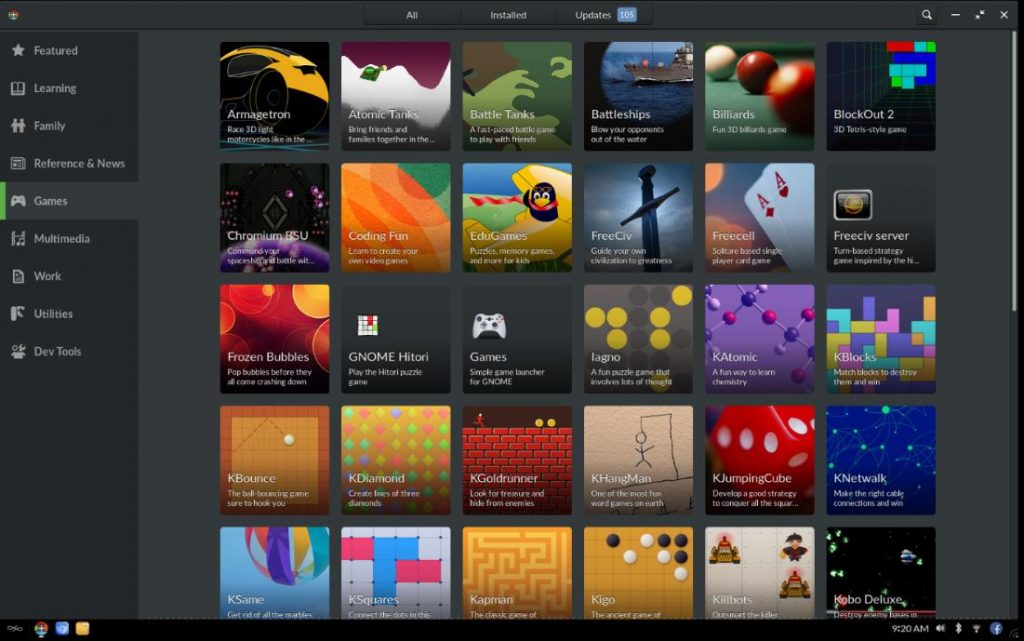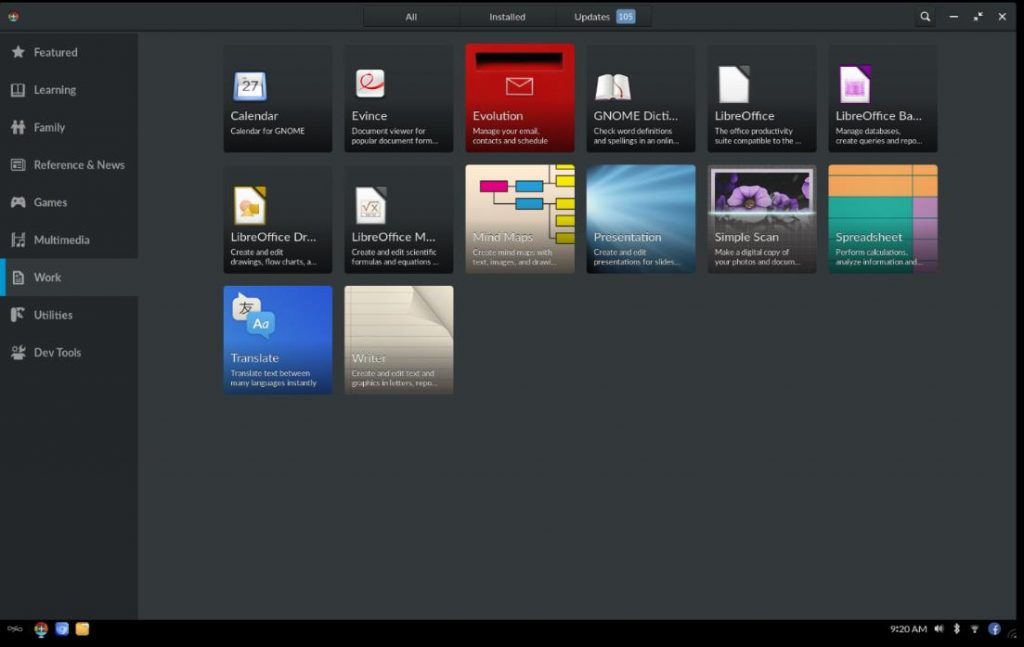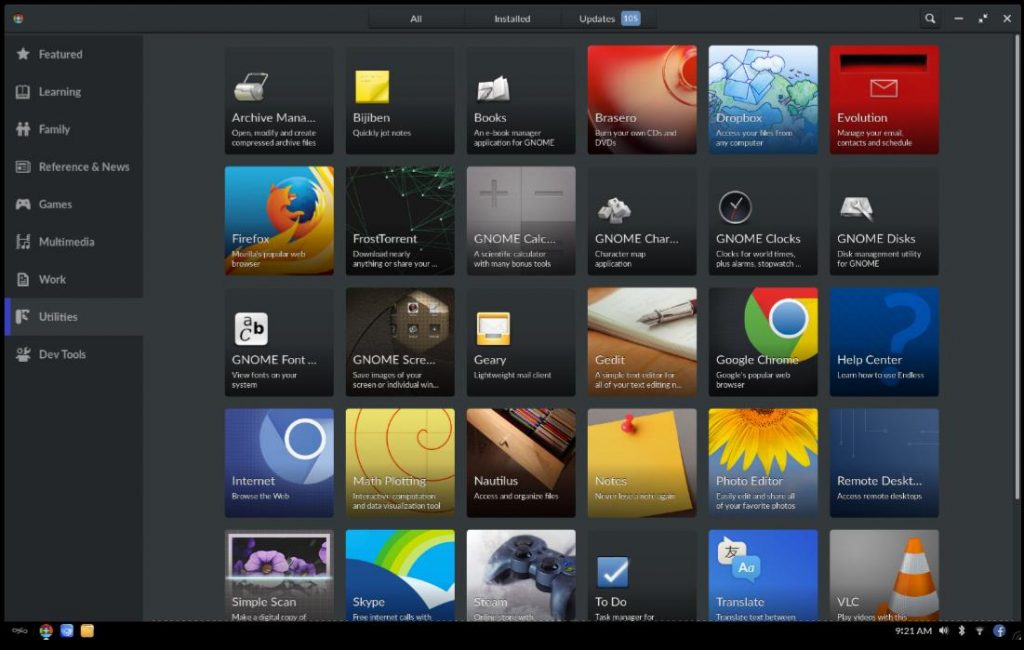 Several reviewers have commented that the Endless Mission One is for families looking for an affordable computer for their kids, or for an aging relative, especially since it has a lot of preinstalled software and education applications that do not require the computer to be online.  I would also include anyone and everyone who wants a simple, no-nonsense second computer, that provides quick functionality for the simple mundane tasks we do so often like check e-mail, social media, Google, etc., or quickly type a letter, without the hassle of signing on and loading more complex software.  After having the pleasure of using the Endless Mission One computer for several weeks, I find myself using it more each day.
If you are a beginner to computing, it is important to understand that since the Endless Mission One computer uses a Linux-based operating system, you will not be able to install Microsoft and Apple applications.  The Endless Mission One computer is designed as a closed system with basic functionality, at an extremely reasonable price.
Finally, if you already have a Windows compatible system, you can download the Endless OS operating system for free at https://endlessos.com/home/.  The Endless OS works on any Windows compatible machine as a standalone operating system, or as a dual-boot (e.g., you can have both Windows and Endless OS on your machine together), which is cool.  For more information about Endless computers, go to https://endlessos.com/our-computers/