Top 10 Apps in 2022
Edited by Dr. Terry Kibiloski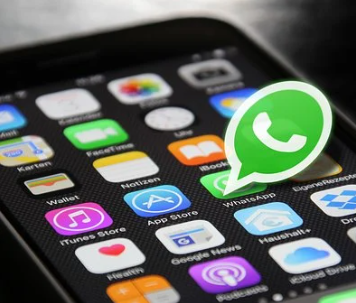 Canadian Sportsbooks has collated the top 10 most downloaded apps so far in 2022.
It's estimated that TikTok is now the most downloaded app on the planet, with another 656 million downloads since the start of 2022 – which now means the super-popular application has a global reach of over 3.5 billion.
Instagram, which was previously the most downloaded, has been shuffled back to second with approx. 545 million downloads for 2022.
1. Tiktok +656m Downloads in 2022
With over 1 billion videos watched on TikTok EVERY DAY, then it's really no shock this downloaded heavyweight is top of the tree. It's estimated that the entertainment video platform, that also allows users to earn from their app, has seen over 3 billion downloads to date and with the planet having 4.8 billion Internet users this means TikTok is used by just over 20% of them!
With such a high volume of users, then it goes without saying TikTok is an advertiser's dream too. As of January 2022, sellers that have deals with TikTok can reach out to over 885 million users that are 18+.
2. Instagram +545m Downloads in 2022
This free social media platform has been in and around the top of the app download table for a while and despite being knocked down to second by TikTok is still a big player. Used mainly for photo and video sharing the platform rose up the ranks almost straight away after its launch back in 2010 – with around 25,000 downloads on its first day alone.
Owned by Facebook, who purchased them in 2012, the app now has a reported 1.39 billion people using the app each month and is an offering that big followers and influencers can cash in big time.
3. Facebook +416m Downloads in 2022
One of the originals but is still very much holding its own with monthly active users in the region of 2.9 billion, with another 419m downloads last year.
Users can build up a friends list and decide who and when people see any stories and posts they decide to publish. While followers can also like and comment on posts to keep the conversation going.
By creating Facebook groups, the app has also been a firm favorite with communities and clubs that want to promote events in the local area.
4. WhatsApp +395m Downloads in 2022
It seems most people have WhatsApp – right? With this popular messaging app taking over the original text messaging option that your mobile phone providers had in the day.
By creating WhatsApp groups, the platform allows users to talk in a conversation to many people at a time – meaning organizing events socially or at a business level became a whole lot easier with WhatsApp.
With over 2 billion active global users, the app is ranked the most-used messenger app on the planet, with over 100 billion WhatsApp messages sent every day – Wow!
5. Telegram +329m Downloads in 2022
Similar to WhatsApp and Facebook messenger, Telegram has risen up the ranks in recent years, since its launch in Aug 2013.
Its ability to have encrypted calls and text messages is a game-changer for its potential users, with the most robust privacy features a switching point for WhatsApp customers.
With more than 550m monthly active users, Telegram is another platform with a big appeal to advertisers and just like WhatsApp, Telegram users can either message privately or create much bigger groups, which has many advantages.
6. Snapchat +327m Downloads in 2022
With approximately 293m active daily users and 4 billion picture snaps shared daily, this application, which started out as a university project, has been a firm favorite since its launch in 2011.
The social media app opens directly to your camera, so users can quickly take pictures and post them on the platform, with many filters to jazz up the snaps and videos. It's a fun way of telling your story to friends and followers.
Certainly, more popular with teenagers, so the lifespan of the application looks bright as they continue to use the platform into their older years – it's estimated that just over 80% of Snapchat's users are aged between 18-24.
7. Zoom +300m Downloads in 2022
Launched in 2013, but it really shot to fame during the pandemic Covid years between 2019 and 2021, with housebound users reaching for Zoom to speak to family and friends.
Zoom quizzes became a lockdown favorite too, while businesses that were keeping in touch and conducting meetings with their new 'work from home' employees using this Video-based app. With a free basic package that gives users a specific usage time, Zoom has more in-depth price plans for businesses and users that want longer time to hold meetings.
8. Facebook Messenger +268m Downloads in 2022
Launched in 2011 as a further feature for Facebook, Messenger users can message their friends privately or set up groups to chat in. Therefore, it's in direct competition with WhatsApp, but as it's linked into Facebook, friends and contact lists have already been built up.
It's reported that over 20 billion Facebook Messenger messages are sent each month and, in terms of the world's most used social platforms, it is ranked in the top five.
9. CapCut +255m Downloads in 2022
This free all-in-one video editing app allows users to create and become mini film directors and, since its launch in 2020, has become a big hit. CapCut allows you to add music to your videos, plus it offers some amazing features including language options, stickers, and video filters to crop, rotate, adjust speed, trim or resize – plus many more. With TikTok in its sights, CapCut will surely be rising up the downloads table in the years to come.
10. Spotify +203m Downloads in 2022
This is the popular music app that allows users to have access to millions of songs from worldwide artists.
With royalties to pay to artists, Spotify charges a monthly free to its users to cover this, but with access to most songs in the world (depending on what price plan you have), your library of songs at your disposal, either at home or on the move, is endless. With new songs and artists being added all the time, the latest popular songs are just a few clicks away.
For full story see https:// canadiansportsbooks.com/blog/ 2022/11/29/tiktok-most- downloaded-app-in-2022/