Top 10 Most Visited AI Tools 2023
Top 10 Most Visited AI Tools 2023
10.7x Traffic Surge in 12 Months!
Dr. Terry Kibiloski, Computer Times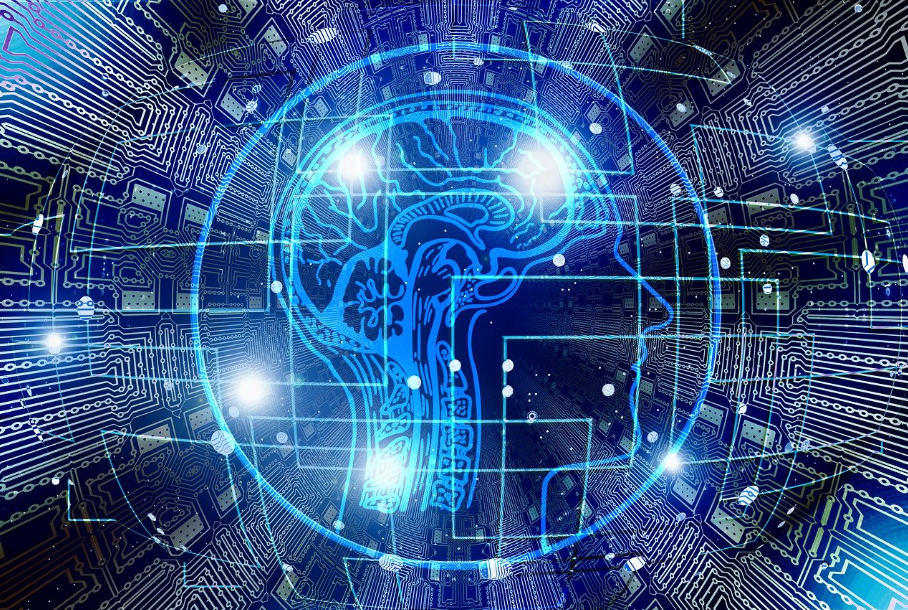 A recent in-depth analysis by Sujan Sarkar at  writerbuddy.ai explored the AI industry's growth from September 2022 to August 2023. Covering over 3,000 AI tools, the findings are impressive. ChatGPT stands out, attracting 14 billion visits, which is 60% of the top 50 AI tool traffic. Of the 24 billion total visits during this period, ChatGPT was the clear leader.
The spotlight also shines brightly on CthatGPT, Character AI, and Google Bard, witnessing net traffic growths of 1.8 billion, 463.4 million, and 68 million visits, respectively. However, not all sailed in the same boat. Craiyon, MidJourney, and Quillbot faced significant traffic declines during the same period.
Writerbuddy used SEMrush, a reliable SEO tool, to collect data. They gathered info from AI tool directories and narrowed it down to the most visited 50. The insights they've uncovered are genuinely unparalleled, offering a holistic view of the AI industry's digital footprint.
Key Insights from the AI Industry's Traffic Analysis
50 AI tools garnered 24 billion visits from Sep 2022 to Aug 2023.
ChatGPT captured 60% of the traffic with 14 billion visits.
Winners: ChatGPT, Character AI, Google Bard. Losers: Craiyon, MidJourney, Quillbot.
AI industry grew 10.7x, averaging 236.3 million growth in visits monthly.
The US contributed 22.62% (5.5 billion visits), while Europe totaled 3.9 billion.
69.5% male vs. 30.5% female user disparity in AI tools.
63% accessed AI tools on mobile devices.
AI Industry (50 Top AI Tools): Traffic Growth Over the Last 12 Months
In the span of a year (September 2022 to August 2023), the AI industry saw remarkable growth. Starting with 241.8 million visits, the top 50 AI tools surged to 2.8 billion visits by the end, averaging a monthly increase of 236.3 million visits. A crucial moment was when ChatGPT hit 1 million users in just five days, propelling the industry to peak at 4.1 billion visits in May 2023. Despite a subsequent 1.2 billion dip, the latter half of the year still averaged an impressive 3.3 billion monthly visits. This trend suggests that investors in leading AI tools could witness returns between 3-10x, linking interest to financial growth.
Top 10 Most Visited AI Tools Over the Last 12 Months
This is just one-fifth of the study! To find out the entire 50 AI Tools list visit the full study,
complete research here
.
1. ChatGPT
ChatGPT, an AI Chatbot, recorded a monumental total traffic of 14.6 billion over the past year. Averaging at 1.5 billion visits every month, it dominated the chart by accounting for a staggering 60.17% of the entire traffic. This platform witnessed a positive net traffic growth of 1.8 billion, translating to an average monthly growth of 195.1 million visits.
2. Character AI
Another AI Chatbot, Character AI, garnered significant attention with a total of 3.8 billion visits. With an average monthly visit of 318.8 million, it contributed to 15.77% of the overall traffic. It experienced a commendable net traffic increase of 463.4 million or an average of 42.1 million traffic growth each month.
3. QuillBot
Quillbot, specializing in AI Writing, attracted a total of 1.1 billion visits over the year. Averaging 94.6 million visits monthly, it represented 4.68% of the total traffic. However, it faced a slight decline, with a net loss of 5.1 million visits, equating to an average monthly loss of 461.4K.
4. Midjourney
Midjourney, an AI-powered Image Generator platform, drew a total of 500.4 million visits. With a monthly average of 41.7 million, it constituted 2.06% of the entire traffic. The platform, unfortunately, experienced a decline with a net traffic loss of 8.7 million, averaging a monthly dip of 787.7K.
5. Hugging Face
Huggingface, catering to Data Science enthusiasts, secured a total of 316.6 million visits. With its monthly visits averaging at 26.4 million, it contributed to 1.31% of the total traffic. Positively, it saw a net growth of 3.5 million visits or an average monthly gain of 316.4K.
6. Google Bard
Google Bard, another entrant in the AI Chatbot category, had a total traffic of 241.6 million. Its monthly average stood at 34.5 million, comprising 1.00% of the total traffic. The platform enjoyed a net growth of 68 million, which means an average monthly increase of 11.3 million.
7. NovelAI
Novelai, an AI Writing tool, reported a total of 238.7 million visits. Averaging 19.9 million visits every month, it made up 0.98% of the entire traffic. The tool saw a net growth of 10.1 million, or an average monthly increment of 918.9K visits.
8. CapCut
Capcut, a Video Generator, amassed a total traffic of 203.8 million. With 17 million visits each month on average, it contributed 0.84% to the overall traffic. The platform experienced a net traffic growth of 14.6 million, which breaks down to a monthly gain of 1.3 million.
9. Janitor AI
Janitorai, another AI Chatbot, attracted a total of 192.4 million visits. Its standout feature was its high monthly average of 48.1 million visits, comprising 0.79% of the entire traffic. It showed a robust net growth of 48.8 million, with an average monthly leap of 16.3 million.
10. Civitai
Civitai, an Image Generator tool, drew 177.2 million visits in total. Averaging at 17.7 million visits monthly, it constituted 0.73% of the total traffic. The platform marked a net traffic growth of 23.3 million, translating to a monthly increase of 2.6 million.