Editors' Choice Hardware
March 2021
One by Wacom
Review by Dr. Terry Kibiloski
One by Wacom (Retail $59.95), is the perfect low-cost pen tablet to support the computing-at-home environment. Whether you are a teacher, a parent, a student, a child, or a business person who loves to use a pen rather than a mouse, you will love the One by Wacom. This pressure sensitive pen, and 6 x 7 inch active surface tablet (think writing tablet), is so easy to use you will be productive and having fun within minutes.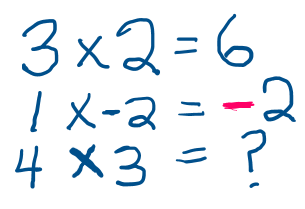 For teachers, the One by Wacom gives you the intuitive tool you need to get back to using a pen to grade papers. With so many online students, it seems much more natural, and more efficient, for both the teacher and student to have circled items with the teacher's note about the problem, rather than typed words under Grade Comments, or in a Comment Box. If you are teaching live online, or recording a video, it is so much easier to use the One by Wacom by just picking up a pen and writing in any document you are sharing on the screen, whether that be a Word document, an Excel spreadsheet, or a PowerPoint presentation. One thing you will quickly find with the One by Wacom is the quick learning curve. The illustrations in this article were done by me with less than 2 minutes experience using the One by Wacom pen.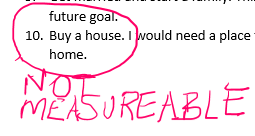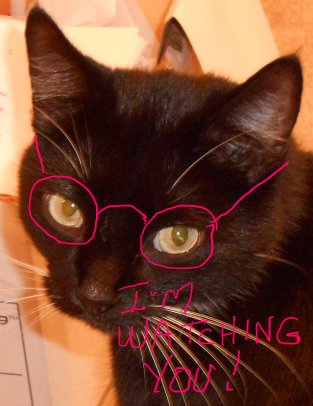 For parents and grandparents, especially in this pandemic world, it is so much more fun to personalize messages, photos, and videos to show your personality rather than just send the canned messages, animated gifs, and greeting cards. Imagine how a child will feel when they receive a handwritten message with your personal smiley face, or a modified picture of their favorite cat with a handwritten message. While you may be the first to use your One by Wacom to personalize your messages, stand back and enjoy as the creativity of your children, or grandchildren, is unleashed with this pen tablet.
For professionals working from home, you will find that using the One by Wacom will begin a return to a somewhat "back to normal" environment as you begin leaving personal notes from you to employees and coworkers. Typed messages are fine for some communication, but handwritten notes can express more positive feelings and emotions, that are so often missing in the work-from-home environment.  Plus, handwritten notes can be much more spontaneous.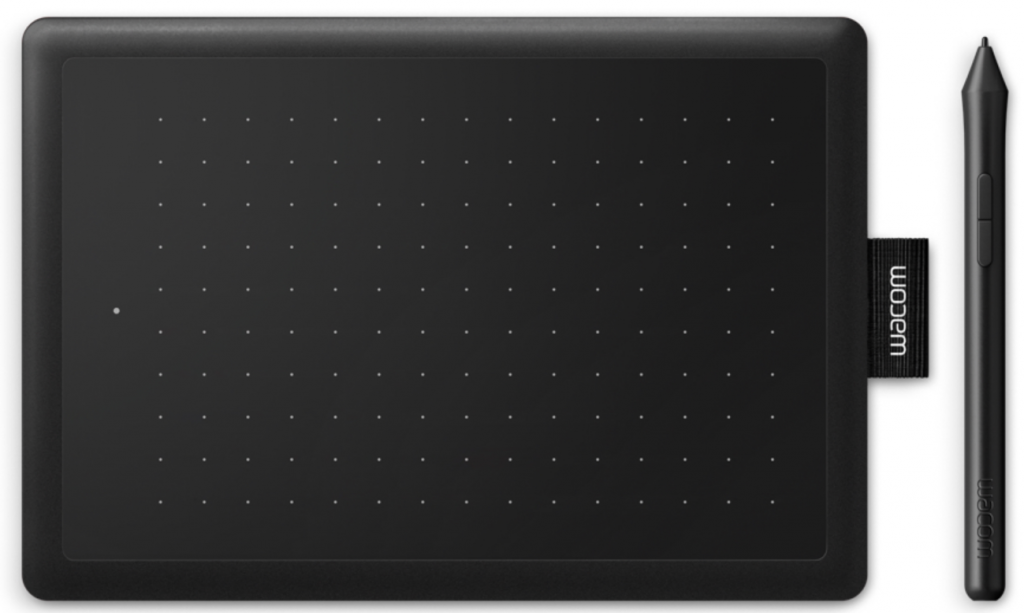 Professional trainers will also find that preparing training videos with handwritten highlights and doodles will seem more natural and liven up your presentations. Why do you think so many YouTube videos use the fast sketch format? Seemingly natural drawings on the screen help keep viewers' attention. One by Wacom offers a very low-cost tool to liven up your training.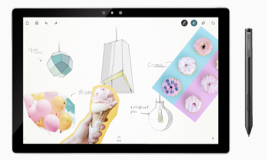 Even if you are a professional artist, or designer, who has opted for one of Wacom's more feature rich pen tablets, you may consider picking up a One by Wacom to have with you on the plane, at outdoor events, or in your car, when you just need a quick tool for simple sketches and doodling. During my review, I found that one of my most enjoyable ways to use the One by Wacom was browsing news articles. It is a refreshing change, especially for my hands and wrists, to be able to drag a pen to scroll down the screen, rather than be tethered to a mouse or touchpad. Plus, the pen will let you click, right click, and double-click for total control of screen navigation. The two buttons on the pen are customizable to suit your specific needs.
To help you visualize how easy it is to use the One by Wacom, why Wacom uses replaceable nibs, and how to best use the One by Wacom for teaching via PowerPoint, I encourage you to watch the three videos below.
Wacom Tablet Navigation for Newbies
Changing Wacom Pen Nibs: When and How
Best Way to Use Wacom Tablet for Online Teaching with PowerPoint [One by Wacom]
One by Wacom provides a natural pen experience. As you move the pen slightly above the tablet, you will see your screen cursor move in relation to the pen. Its pressure sensitivity will keep your line thin with little pressure and thicker with more pressure, just as a natural pen will do. Another great feature of the pen is that it is battery free.
When you install the software to support the One by Wacom, you will find that you automatically have drawing tools available in Microsoft Word, Excel, and PowerPoint. As you can see by the screen shot above, the tools include the standard pen, highlighter, and eraser, plus advanced items like lasso, Ink to Math, and many others. One by Wacom can be used with most pen-enabled creative software as well as many online learning applications and platforms on the PC, Mac and most Chromebooks.
As your skill and creativity increase, you will find it very easy to sketch and paint with more precision. Wacom's electro-magnetic pen technology provides excellent control and accuracy.  When editing photos, you will find that everything from complicated cut-outs and delicate color adjustments are so much easier.
One by Wacom is very easy to set up. You simply take it out of the box, connect the USB cable to your Mac, PC, or Chromebook*, download and install the driver** and you're ready to go. As you draw on the tablet, you will see your image appear on your screen.  For more information about One by Wacom, go to One by Wacom: Creative Pen Tablet | Wacom
Now for the detailed specifications:
Model number: CTL-472
Product type: Creative Pen Tablet
Size: 210 x 146 x 8.7 mm / 8.3 x 5.7 x 0.3 in
Active area: 152.0 x 95.0 mm (6.0 x 3.7 in)
Weight: Small Tablet: 250g; Pen: 9g
Color: Front – Black; Back – Red
Technology: Patented electromagnetic resonance method
Stylus type: Pressure-sensitive, cordless, battery-free pen. (LP-190K)
Resolution: 2540 lpi
Pen pressure levels: 2048
System requirements
PC: Windows® 7, 8.1 and 10
Mac: OS X 10.10 or later
Chromebook*: Chrome OS 87 or later (Kernel 4.4 + required)
Standard USB-A port
Internet access to download driver (for tablet to work)
Available accessories:
Standard nibs – 5 pack (ACK-20001)
Felt nibs – 5 pack (ACK-20003)
Flex nibs – 5 pack (ACK-20004)
Replaceable pen (LP-190K)