CES 2023 Pre-Show Event: CES Unveiled
CES 2023 Pre-Show Event: CES Unveiled
Article by Angie Kibiloski
Every year before the start of CES, on the evening of the 1st Press day, the only official show-sponsored Press event is held. CES Unveiled, which was hosted in Mandalay Bay's Shoreline Exhibit Hall this year, welcomed Press to spend 3.5 hours on January 3rd, leisurely exploring 170+ curated booths. With cocktails and buffet food plates in hand, attendees could discover this selection of companies outside of the hustle and bustle of the convention show floor. CES Unveiled offered a wide range of product types to learn about, including household items, mobile apps, educational products, health and wellness aids, from both large and small companies, and a surprising number of French start-ups. Since most start-ups would normally be relegated to the convention sub-level of Eureka Park, being able to meet some in the well-lit, open space of Mandalay Bay was a nice treat. I can't possibly cover even a fraction of 170+ exhibitors in a single article, so I've chosen 5 that sparked my interest across the range of product categories, and will briefly discuss them today. Keep an eye out for more in-depth reviews of these in the future.
Bird Buddy is a smart bird feeder, which acts like a front door camera for your feathered yard visitors. The attractive Bird Buddy feeder has a camera installed in the front of the seed reservoir, activated when a bird sits on the perch, and takes 5MP stills and 720p video. It will start snapping images while it sends a notification to your phone, alerting you of your tiny avian visitor. The app will also identify what kind of bird it's recording, recognizing an ever-growing list of over 1000 species. Not only will you be getting this info, along with fun little achievements for spotting new birds, but the app will also collate this data to help track the migratory patterns of different species. You'll be contributing to the science of bird migration just by having one of these in your yard. The roof of the feeder can house optional solar panels to power the camera instead of having to detach the battery for charging, and you can customize your feeder with a variety of mounts and accessories, like a suet ball or water fountain. I love bird watching, and I hope to be able to get my hands on a Bird Buddy, so I can be delighted throughout each day by meeting the various feathered friends who stop by to dine in my yard. Visit mybirdbuddy.com to find out more, and pre-order yours before the April shipping date, starting at the discounted price of $199 for the standard basic feeder.
Circular is a smart ring that goes beyond the typical activity and biometric trackers on the market, by customizing your analytics and lifestyle recommendations to your unique needs. The Circular team knows that everyone is different, and what is normal for one body may not be exactly the same as another. By constantly monitoring your personal biometrics, the app will track what is typical for you individually, and produce helpful tips for your own health and wellness based on when your vitals deviate from your norm. With the app, you'll benefit not only from the ability to monitor your vitals, but also have access to a range of exercises, recommendations, and fitness aids. Track your heart rate, blood oxygen levels, breathing patterns, temperature, activity, and sleep cycles. You'll be notified when these stats veer away from your personal norm, and be provided with advice on how to manage them. Stylish and comfortable, with several interchangeable color options, you'll want to wear this device 24/7. To read more about the specs of the Circular ring, check out circular.xyz and then pre-order one for the limited-time price of $284 before the May launch date.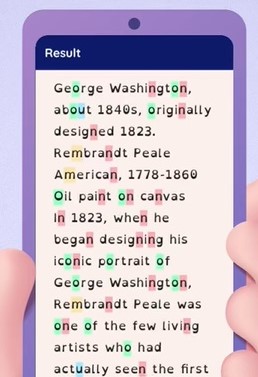 MYdys is a helpful app for people struggling with dyslexia, to assist them in properly reading any text they come across. Dyslexia manifests in a variety of ways for different people, and MYdys can help with them all. Just scan any text with the app, and choose how the program will translate it. The app can change word, letter, and line spacing, adjust fonts and sizing, and highlight commonly confused letters and numbers, color-coding them, to help users recognize what their brains are misreading. The app can also read text to you, and translate 21 different languages. It's offered as a free version, providing up to 30 text translations per month, as well as a more robust subscription option, for more frequent users, with 600 or 10,000 text options, purchasable within the app. Head over to mydys.app to learn about all the functionality of this helpful app, then download it now for iOS, and coming in February for Android.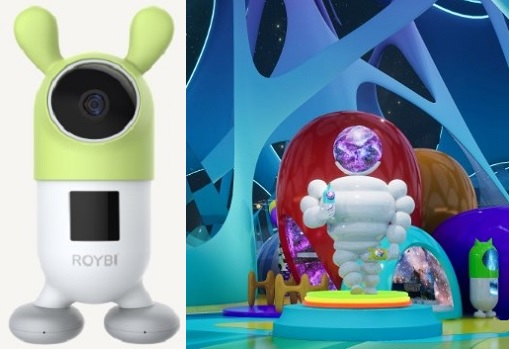 Roybi Robot is an adorable educational robot that debuted a few years ago, which virtually tutors kids in reading, math, science, and other subjects. With 3 colorful character skins to choose from, Roybi Robot is a sweet little learning companion for kids ages 3+. Teaching in English, French, Spanish, and Chinese, these hand-held cuties offer age-appropriate lessons across language and STEM content. Kids interact directly with the bot, but parents can access an iOS or Android app to customize and monitor lesson content and progress. Beginning later this year, your Roybi Robot will also grant access to RoybiVerse, an educational metaverse, where kids and adults alike can enjoy a space for learning and entertainment. Meet other users, play games, learn new concepts, read books, or just explore the fun environments. This metaverse will provide content suitable for children in grades K-12, as well as adults seeking further education. Once again, your child's experience in the metaverse can be moderated through a parent app, so you won't need to worry about your Kindergartener accessing topics beyond their years, even while exploring the same virtual space as older users. Get your own Roybi Robot for $149.95, and be ready to unlock the RoybiVerse at roybirobot.com.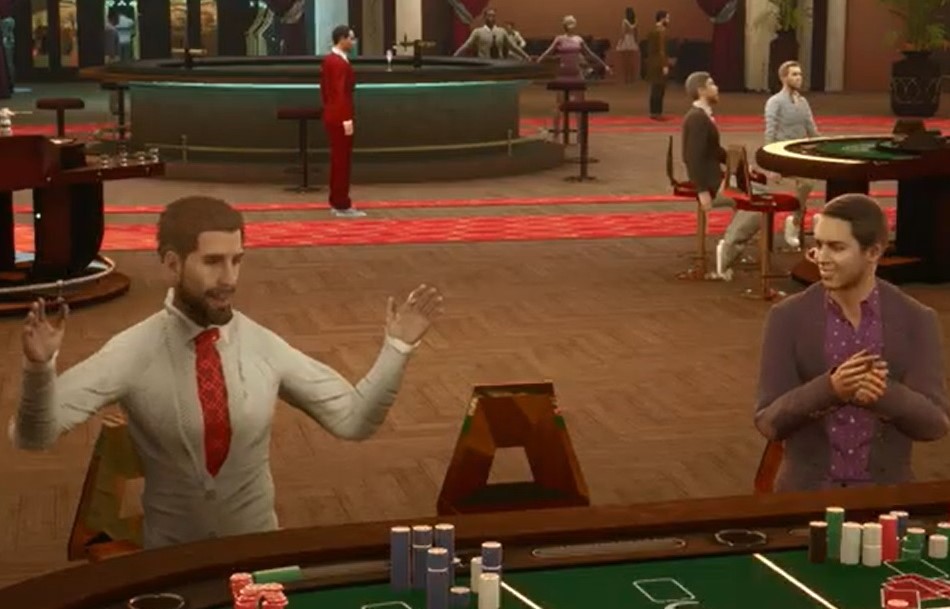 Cloverland will be a VR-based casino metaverse, using blockchain technology, that will allow you to virtually visit an immersive casino environment, and gamble with their native crypto currency. There will be casino environments designed around real-world locations as well as fictional fantasy worlds. You'll be able to customize your avatar, so you can meet players around the world exactly as you wish to be seen. Win or buy custom skins, player buffs, and unlockable content, and through the blockchain, sell these items on when you no longer need them. You'll be able to level up your avatar, gaining access to better and better games as your player stats improve. Members will be able to vote on future content and environment development, and gain access to other perks by participating in the ecosystem. Cloverland is still in its proof of concept development phase, with fully playable casino environments not set to debut until early 2024, but for now you can read more preliminary info about their planned metaverse, and learn how they'll utilize blockchain elements for transparency, token ownership, and gameplay fairness at clover-casino.io.
There you have it, a small sampling of the cool products from CES Unveiled 2023. I'm hoping to get closer looks at several of them in the coming months, so check back in for some deeper dives. CES Unveiled was just the 1st event at the show, with 2 more Press events to cover as well as the expansive convention show floors. Be sure to check out my upcoming articles on Pepcom's Digital Experience, ShowStoppers, and the LVCC and Venetian convention halls.