CES 2018: Digital Experience Press Event
CES 2018: Digital Experience
Article by Angie Kibiloski
January 13th, 2018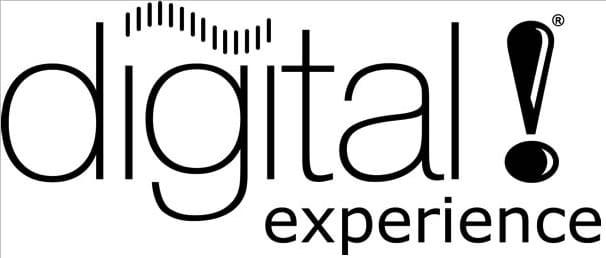 Monday, January 8th, 2018, the day before CES 2018 opened its doors, Pepcom threw their annual Digital Experience Press party, where we eager members of the Media got a sneak peek at a ton of cool new products from over 200 companies.  This is one of the CES activities that I look forward to the most every year, because Pepcom attracts a wide variety of top-notch companies, who all bring their A-game.  Held in a huge ballroom in the Mirage Event Center, it's 3.5 hours of food, drinks, and hands-on opportunities with as many of the products as you can feasibly see in that short amount of time.  Honestly, 3.5 hours isn't nearly enough time to see everything, and I would absolutely love an extra hour to be able to visit every amazing company's booth.  Despite the time constraint, this was, and is always, a night well spent.  Some companies who exhibit are industry giants, while others are small, hidden gems.  While I always enjoy seeing what shiny new thing the big boys have brought to the party, the best part for me is uncovering these smaller treasures.  Now, I'd like to share a brief overview of a few products that stood out for me during the evening.  If any sound interesting, you can visit their associated web pages, or check back here in future months to see if I do full reviews on them.
First up, we have Keecker, a roaming entertainment and security robot, which seems to me to be a bit like if a Roomba and an Apple TV had a baby.  This cute little voice-controlled robot has a 360° camera, a projector, 4.1 surround sound speakers, and quite a lot of storage capacity. It can house your photos, videos, and game apps, as well as streaming Netflix and other video services, which it projects on your wall or ceiling.  Once it maps your space, it can easily roll around your house avoiding obstacles, as long as its charge lasts anyway.  It has about a 6-hour battery life, and will then simply trundle back to its dock when it runs low.  Are you thinking, why would I need this adorable little robot projector in my home?  Well, for one thing, it IS cute, but also pretty handy.  For instance, your child could be playing a game with Keecker in the living room before dinner, and then when you all retire for the night, you can tell Keecker to scoot itself back to the bedroom to project a movie on the ceiling while you lounge in bed.  Since it's autonomous, and voice-controlled, there's very little effort required on your part.  Also, while you're away from home, your little friend can patrol the house for security threats, and live stream video to your phone.  This way, you'll never have to worry about security camera blind spots, you can just tell your Keecker to check every dark corner for you.  The nearly $2K price point seems a little high, but considering that it's a camera, streaming device, projector, security bot, and cute pet pod, all rolled into one, it just may be worth it.  www.keecker.com
Sticking with security for a moment, the Guardzilla 360 motion sensing camera gives you a 360° HD view of your space, which you can monitor remotely from your phone. The sensor will detect motion up to 25 feet away, and will capture and store a 30 second video each time. These short videos will be stored to the cloud for free, up to a certain data cap.  If you find yourself wanting to store more videos, and take videos of longer lengths, you can then purchase a subscription for a low cost.  You'll be notified through the app when Guardzilla 360 detects motion, so you can take action if, for instance, the authorities need to be called out.  You can set it to auto arm and disarm when it senses your smartphone leaving or returning to its perimeter, emit a loud siren to deter intruders, and allow for 2-way vocal communication, so that you can hear what a burglar might be saying to himself, and also yell at him to get out.  This speaker/mic feature also makes it not only a great security device, but a convenient tool for chatting with family members too.  You can either enjoy the stylish design on a tabletop, or mount it upside-down on the ceiling.  www.guardzilla.com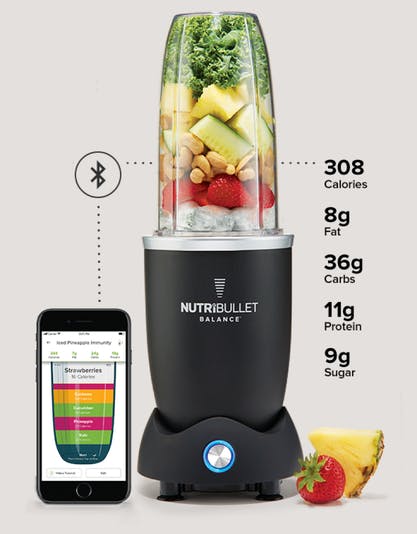 Alright, let's move to the kitchen for a couple entries.  The NutriBullet Balance is the newest thing from everyone's favorite food processor brand.  The Balance has a very smart sensor in its base, which tells you the weight, calories, nutritional value, etc. of every ingredient you throw in it.  This means, if you randomly blend up all your left-over fruits and veggies from the fridge, and end up getting the best smoothie of your life, NutriBullet Balance can tell you exactly how to recreate it in the future, and whether it's actually healthy.  Through the app, you can also access 100's of recipes, in case you want a more guided approach to your daily blend.  You can search for recipes that cater to your dietary needs, nutritional goals, or simply flavor preferences.  NutriBullet is already a proven success, and adding the smart features of the Balance can only help make it an even more widely used product.  I know I want one.  www.nutribulletbalance.com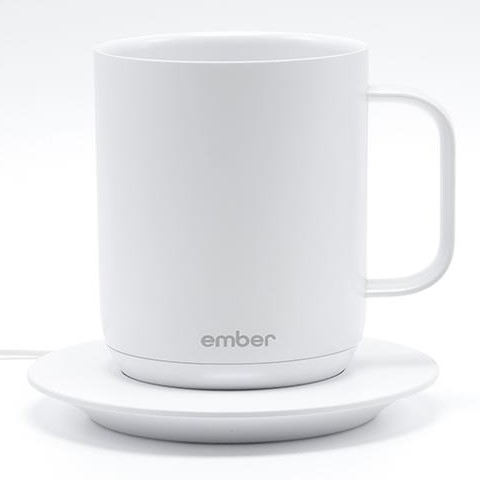 Sticking with beverages, you may have heard of Ember in the past.  You may have even seen their temperature controlling Travel Mug at Starbuck's.  Now, you can get one of their Ceramic Mugs for home use too.  Looking like a regular white ceramic mug and saucer set, though a bit heavier to lift due to the stainless-steel interior, this little piece of tableware can regulate the temperature of your beverage to the exact degree of your preference, so that you always have the perfect cup of tea of coffee waiting for your next sip.  If you like your coffee, tea, or cocoa at different temperature depending on the beverage, you can adjust those in the connected app, and switch presets at a touch.  It can even notify you through the app when your drink it at the perfect temperature, and color code your mug in case multiple family members own one.  The saucer is actually a charging dock, which is a brilliant way to combine form and function.  ember.com 
Not everything exciting has to be high tech at this show, just innovative.  ThinOPTICS is a mobile accessory brand that has some cool, innovative products, for those of us who aren't lucky enough to have 20/20 vision.  Their line of stemless reading glasses, which fit into thin carrying cases, called Universal Pods, can be attached to the back of your phone case so you'll never be without them.  The lenses are made from a durable, shatter-proof material, the frames are flexible polycarbonate, and the company backs each pair with a replacement guarantee forever.  I thought stemless glasses might pinch my nose and be uncomfortable, but the frames are super light-weight, and the design of the bridge and nose pads mean they gently grip your skin instead of squeezing.  They were specifically promoting their new Curated Collections and Swap Kit this year.  The Curated Collections are special sets of cases, designed by artists from around the world.  Some of the Collections, like the Art and MJF styles, even help a related charity with part of the proceeds.  The design on the cases extends onto the frames as well, so each pair is a work of art even outside of the case.  The Swap Kit is a magnetic plate which affixes to the back of your phone, and makes it easy to switch between a variety of beautifully designed Pods, so you can have a different case to suit your every mood.  www.thinoptics.com
Finally, let's wrap this up with something fun to play with.  Singing Machine Studio is a great karaoke machine for those of us who need a little help hitting the right notes, or carrying a tune at all. That's because it comes with Auto-Tune, the program that's been helping popular vocalists correct their less-than-perfect pitch in the studio for 20 years.  The wider population is more familiar with it, though, for it's cool vocal enhancement effects, like those heard in Cher's "Believe" song.  Of course, some of us may simply know it as the software that brought us fun viral videos like the "Bed Intruder Song" (Hide Your Kids, Hide Your Wife) and the amazing Bob Ross tribute "Happy Little Clouds".  The Singing Machine Studio can offer you both kinds of vocal alterations, the pitch correction kind, or the funny, extreme effects.  The battery lasts for an amazing 25 hours, so you can keep the karaoke party going literally ALL day long, though I'll speak for your neighbors…please don't.  I avoid karaoke at all costs, but if I could sound like a professional without taking lessons, or at least a comic cartoon character, I might reconsider.  www.singingmachine.com  For all of you karaoke fans, our friends in New Zealand at Beginner Guitar HQ published an updated, comprehensive guide on how to choose karaoke machines. You will find it at: https://beginnerguitarhq.com/best-karaoke-machines/
Well, that's all my highlights from Digital Experience, and for my pre-CES activity.  If you want to dive deeper into the other products not mentioned in this article, you can head over to Pepcom's Facebook page and view a bunch of photos from the event.  Tuesday saw the opening of the show floor, as well as my next big Press party, ShowStoppers, so be sure to check out those articles as well, which will be posted over the next couple of days.  They, like this one, will have a handful of products that I thought were good enough to spotlight before actually getting my hands on them for a full review.  Both venues had some top-notch stuff, so don't miss out.  Also, if you haven't read my 1st article of this CES 2018 series, CES 2018: Post-Show Coverage, click on that title to pop over and read it.