CES 2018: Showstoppers Press Event
CES 2018: Showstoppers
Article by Angie Kibiloski
January 14th, 2018
Every year, on the opening night of CES, after spending the day amidst the chaos and crowds of the show floor, select members of the Press get treated to one of the best Press events of the week.  ShowStoppers, held in a comfortable ballroom at the Wynn, is a 4 hour long meet and greet with over 100 great companies, hand picked by the event organizer, Steve Leon.  Some of them are industry leaders, while others are lesser known brands, and even some fresh newcomers.  Every year, I come away from ShowStoppers with an impressive list of cool new products that I can't wait to try out.  The open bar and free food are, of course, also appreciated after a long day at CES.  What follows is a smattering of what I discovered on Tuesday night at ShowStoppers, to give you just a taste of what was on offer.
Quartz is a water purifying, self-cleaning, stainless-steel bottle, that seeks to solve the most annoying issues of reusable water bottles: bacteria build-up and finding filtered water to refill with.  The Quartz solves both of these problems with light, UV-C LED light to be exact.  With just the press of a button, the LEDs inside the cap emit light in the optimal wavelength to kill 99.99% of bacteria and viruses.  You can manually do this every time you refill your bottle, to make sure the new water is as pure as possible.  The bottle will also self-activate every 4 hours, to make sure your water remains free of any lurking microbes.  The product rep told me that he would even be comfortable drinking river water after if had been subjected to the Quartz's "Adventure Mode", which gives a little extra UV-C power to the water than the regular blast.  Without water in the bottle, turning the LEDs on will sanitize the interior of the bottle itself, so no more funky old bottle smell.  You only have to charge the battery every 2-3 months, so this product makes staying healthy and hydrated pretty effortless.  www.clearlyquartz.com
Now that you've got your fresh, clean bottle of water, there's no excuse not to stick to your New Year's resolution to get out and exercise more.  To help you along the way, the PACE Multisport Watch, from Coros, is a tracking watch for runners, swimmers, and cyclists.  It will track your heart rate, speed, pace, distance, elevation, calories burned, recovery time, and more, across all of your multisport activities.  Switch between sports with the simple touch of a button.  It has a built-in barometer, accelerometer, thermometer, compass, and GPS.  It's weather resistant, even in challenging environments, and can be submerged up to 165 feet.  Low-profile, lightweight, and with an impressive battery life, this watch can become your new training partner.  www.coros.com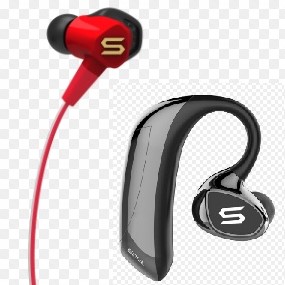 Anyone that has done any kind of sport or exercise knows that if not done correctly, you could end up doing harm to yourself along with the good.  This is where the next product comes into play.  Soul Electronics has designed 2 new sets of sport earphones, the Run Free Pro Bio, and the Blade, to help runners reach their best performance and safety.  These earphones are built with the Biomech Engine, by Beflex, which uses head movement to analyze a runner's performance in regards to step length, step width, vertical oscillation, head tilt angle, balance, consistency, and more.  By tracking this data, and then providing real-time audio coaching, runners can improve their form, and be able to achieve healthier, and more efficient movement.  With similar features between the 2 models, it mainly comes down to style and comfort preference as to which model to choose.   www.soulelectronics.com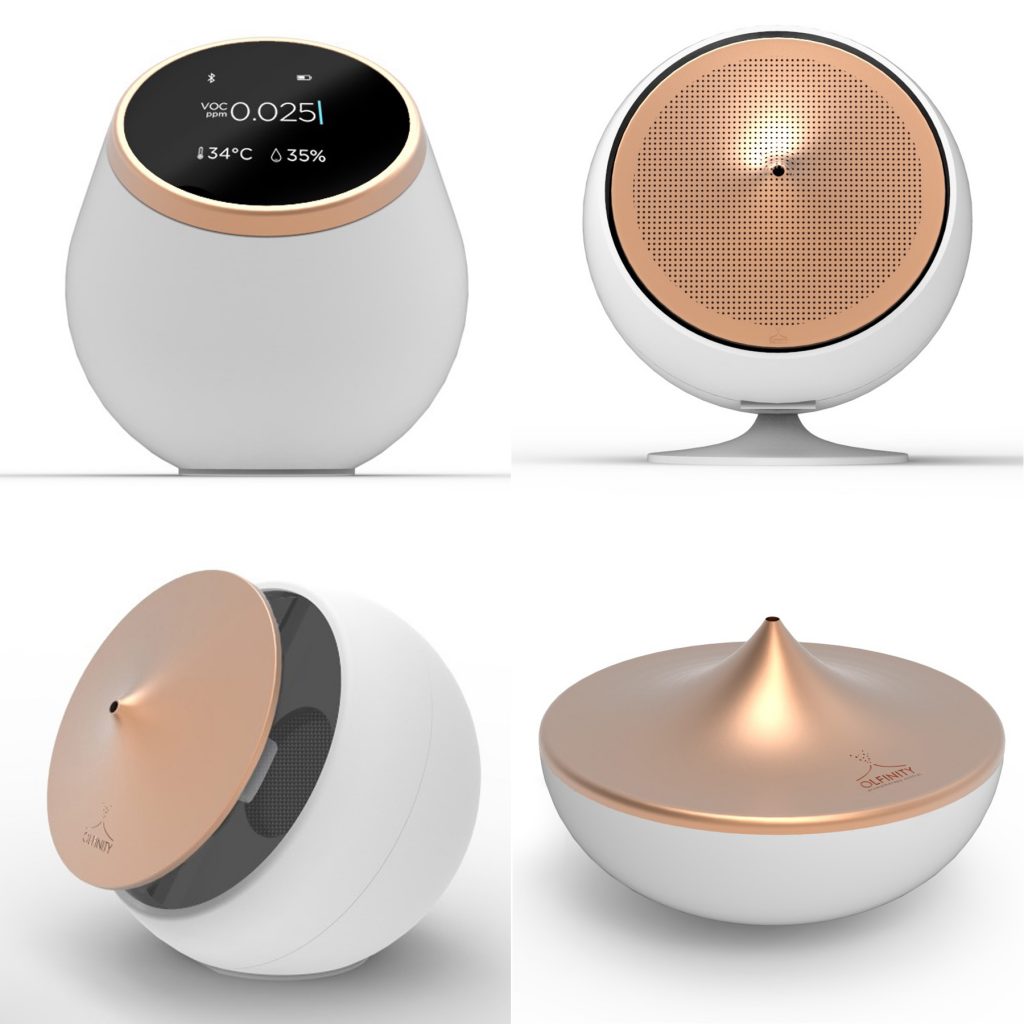 So, you've had a good, healthy run, you're well hydrated, now it's time to go home to a house filled with sweet-smelling, purified air, courtesy of the Olfinity complete air quality system.  Made up of 4 devices and an app, Olfinity has everything you need to monitor, purify, and enhance your indoor atmosphere.  The Air Monitor analyses air quality, detecting things like volatile organic compounds and particulate matter, as well as temperature and humidity.  The Air Purifier then takes this information and filters out any harmful elements that are present.  Once your air is nice and clean (and only then), the Aromatherapy Diffuser will emit one of 5 pleasing, organic, essential oil fragrance blends.  All of these devices are coordinated by the Gateway, the managing hub of the system, connected by Wi-Fi or Bluetooth.  You can control and access information from your Olfinity from the app, and see past air quality reports, control your aromatherapy sessions, and more.  You can purchase all of these devices together, or you can purchase a set without the Aromatherapy Diffuser, if you aren't really into scented air.  olfinity.com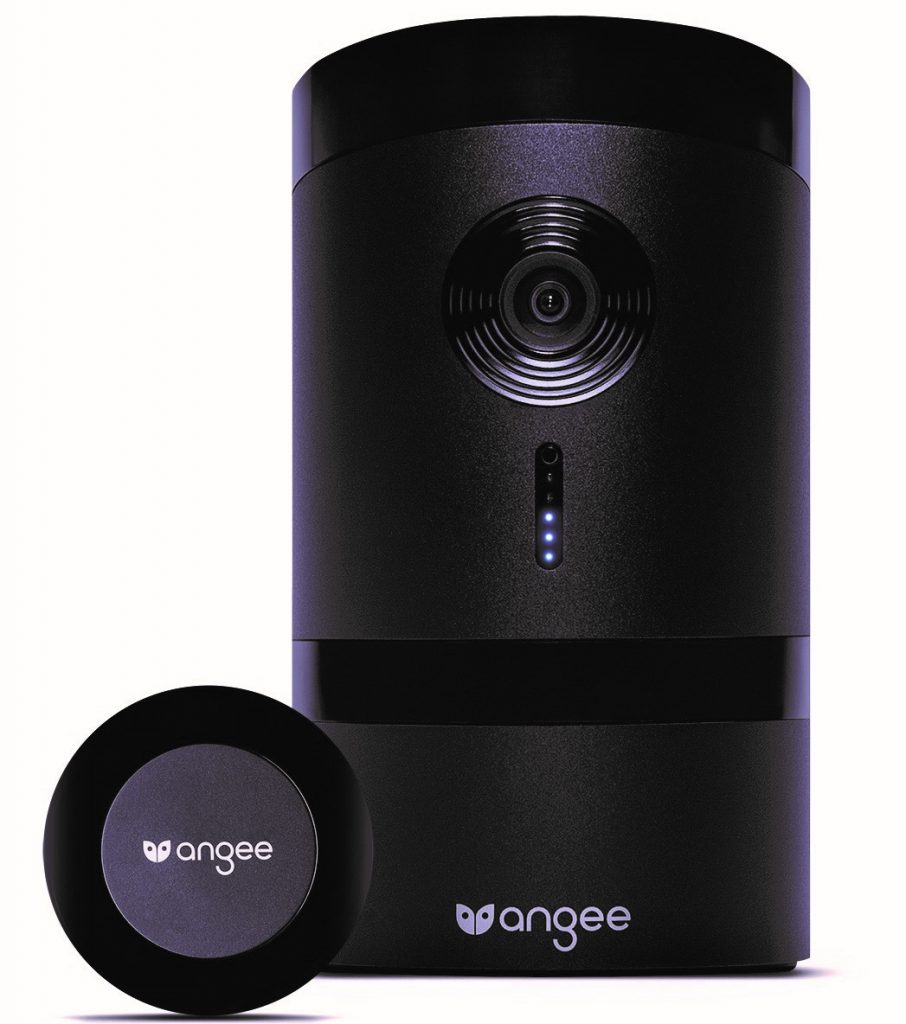 In addition to your home's air being monitored and purified while you were away, your new home security monitor, Angee, has kept it safe from intruders as well.  Angee is a voice-activated, autonomous security system, with a 360° motion-tracking camera, and satellite motion sensors for windows and doors.  She automatically arms and disarms based on proximity of a user's mobile device, or by voice command if you're without your phone.  She sends notifications to your phone when suspect activity is detected, and can learn your habits and routine so that she can eliminate reacting to false alarms.  Angee is courteous too.  When users are in the room with her, she'll turn to the wall so that you know she isn't watching you, and nothing that is heard will be recorded and sent to the cloud.  All of these features, and the sleek look of the Angee, makes her an appealing addition to your home.  She's got a great name too.  www.meetangee.com
Home security is important, but so is cyber security.  With more and more devices becoming "smart" and connected in our homes, hackers gain many more chances to invade our privacy and our lives.  CUJO is an adorable plug-n-play firewall for all of your smart devices.  Just plug it in to your router, download the app, and CUJO will monitor every device that is connected to your home network.  CUJO learns the behavior of all your devices, can detect when a threat is happening, and shut it out in real time.  CUJO is also set up with Parental Controls, so it can help you manage what your kids can access on all of your devices.  You wouldn't think this cute little, smiling-eyed module would live up to its fierce namesake, until you see how well it guards your house.  www.getcujo.com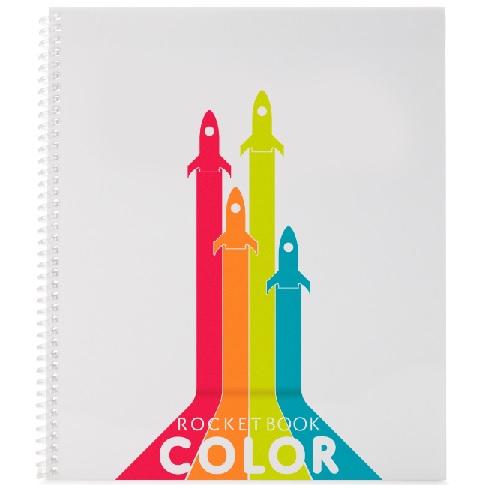 After being so healthy and responsible all day, it's time to have some fun, with the Rocketbook Color endlessly reusable drawing notebook.  This product is actually one of several types of connected, reusable drawing books in the line, each using a different type of physical drawing/erasing tool.  This one uses Crayola dry-erase or washable markers, which easily wipe off of the slick, coated surface of the book's 8 pages.  Simply draw anything that you want on the page, download the app to your phone or tablet, then use it to scan the page and instantly send you drawing to the cloud.  Okay, you might be thinking, how is this any different than just taking a photo of a regular dry erase board?  Well, at the bottom of each page are seven symbols, which you can customize in the app to correlate to specific folders in your cloud storage, or to different apps, like Email, Messages, OneNote, etc.  Before you use the app to scan the page, just mark which symbol matches where you want the image to be sent, and voilà.  This saves time and makes sharing images really easy, especially for kids.  If you feel silly using magic markers (which you shouldn't), the other varieties of this product are more adult oriented.  The 32-page Rocketbook Everlast uses a special Pilot Frixion pen, and feels like you're actually writing on paper, but with a little bit of water, the ink magically disappears, leaving the surface clean and ready for your next sketch.  The Rocketbook Wave uses the same kind of Pilot pen, but instead of using water to remote the ink, you put it in the microwave and blast your marks into oblivion.  You can only do this 5 times though, which is a little disappointing, whereas the other 2 models can be used indefinitely.  www.getrocketbook.com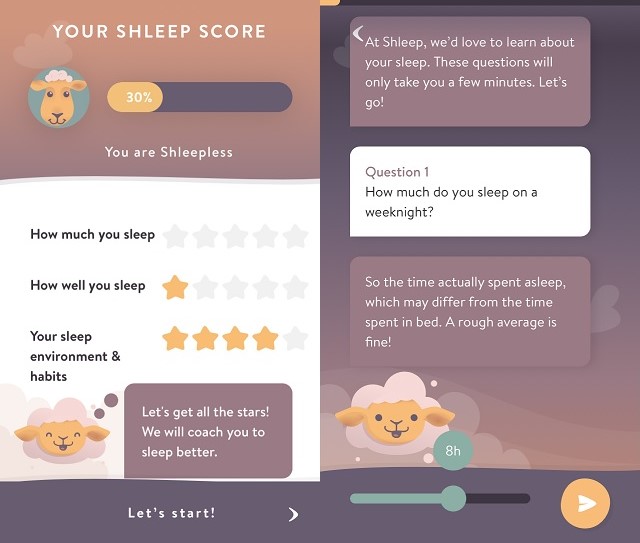 Finally, you're all worn out from a full day, and it's time for bed.  But what if you're one of many people who regularly have trouble falling asleep?  You can download the Shleep app and get helpful tips, fun, relaxing games, and round-the-clock sleep coaching.  Sleep is such an important part of our overall health, and our daily productivity.  Based on neuroscience, this app doesn't just help you relax in the moment, but also helps you change your overall behaviors to improve sleep in the long term.  When you initially log into the app, you'll fill out a questionnaire about your sleep levels and habits, then you'll be given a personalized program designed for your specific needs.  I often have trouble sleeping, so I look forward to downloading Shleep and bringing you a full review of it in the near future.  www.shleepbetter.com
Well, that's all from ShowStoppers for the moment.  There were a hundred other great products to be seen at this event, but these few really caught my attention.  If any of these sound interesting to you, click on their web site links to learn more, and be sure to check back on this site over the next few weeks and months for full reviews on some of them.  If you haven't yet, check out my article on some cool products I found at Digital Experience the night before, and also CES 2018: Post-Show Coverage, a general overview of CES itself.  Come back over the next several days for product highlights from the Sands Convention Center and the LVCC, as well as other stories from CES.