CES 2021 – A Level Playing Field

By Terry Kibiloski
In previous IT industry trade shows, there were the large international company booths, that were sometimes a world unto themselves. They could accommodate hundreds of people, with multiple product display areas, demonstration areas with seating for a hundred or more, and offices in their space where the CEO, marketing staff, and product specialists were on hand to answer questions and to schmooze corporate and government buyers. In the far back of the convention centers, and sometimes in separate, smaller convention spaces apart from the main events, were small companies, many of them startups, which bet their company by investing thousands of dollars for a small 8×10 booth, hoping to get the attention of press and corporate buyers.  It was not an even playing field.
With CES 2021 being forced by the COVID-19 pandemic to be all-digital, not only has the venue changed, but the number of exhibitors are 60% less this year, decreased from around 4,400 exhibitors last year to around 1,800 exhibitors this year. Thus, this may be the best year for the smaller startups. Not only are there less exhibitors, smaller start-ups command the same space as long-established companies in the IT industry, the size of the screen on the device used by Press and attendees to visit CES 2021 All-Digital.
So much has changed this year. No mega-booths for industry giants that cost hundreds of thousands of dollars, and no more 8×10 booths that still cost smaller startups thousands. No more swag for the Press and CES attendees, like t-shirts, logo bags, pens, flash drives, samples, and so on, that cost both the industry giants and the startups additional money to have on hand at their booths. No exclusive evening Press parties in Las Vegas hotel suites, or conference rooms with open bars and chef-prepared food, to lure thousands of members of the Press for intimate views of new products.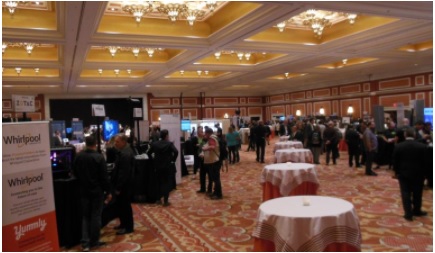 CES 2021 All-Digital has forced everyone to rethink how they will get their new products in front of the Press and CES attendees. While we at Computer Times are still receiving many standard text Press releases, smarter companies, like nomadplug, are placing creative video links in their emails to encourage Press to see a demonstration of their products before the actual event days.
Other smaller companies are turning to the exclusive tried-and-true Press events, like Pepcom's Digital Experience, and ShowStoppers, now both held inside a digital interface. Both of these companies have been producing exclusive CES Press events for decades and, although they have had to create unique digital experiences this year, they have thousands of dedicated qualified Press attendees who will be at their virtual events to watch the vendor video presentations, and browse through the Press kits, reporting on the best of the best at CES 2021.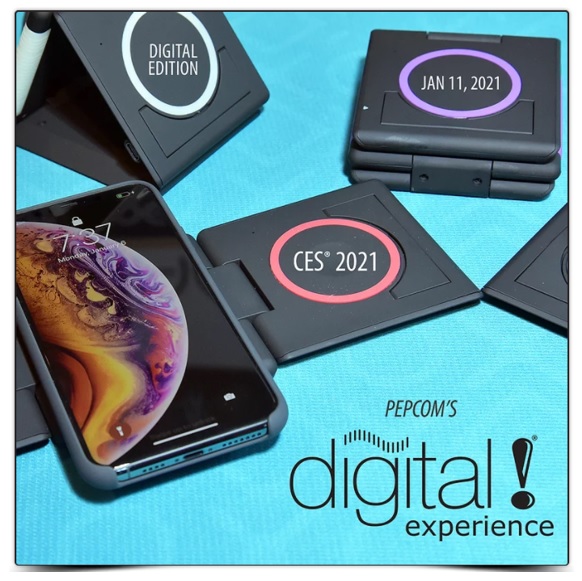 Special areas, that were usually found within the large CES convention centers, and CES Partner Programs, take on a new importance of luring qualified Press to digital events, since they must now promote their special areas under the CES All-Digital roof.

As Press, we will certainly save some shoe leather from not walking the streets, and the convention center and hotel floors, and we will save time by not having to wait in seemingly endless lines for limos, taxis, and buses that move at a snail's pace in Las Vegas traffic, while taking us to the many special events and then back to our hotels. That being said, we will certainly miss the hands-on experience of seeing and touching the products, speaking directly to hundreds of product designers, engineers, PR agents, and CEOs at the exclusive Press events and on the showroom floors, and of course, coming back to our offices with bags of swag.
Our challenge at Computer Times is to make the same quality contacts, and discover new products in this digital CES 2021 environment, so we can introduce you to the best of the best at CES, as we have done every year since 1990 with the early COMDEX shows, and then the follow-on CES shows in Las Vegas.  Stay tuned for our CES 2021 coverage.