Techfluence Event-CES 2021
Techfluence Event-CES 2021
Article by Angie Kibiloski

CES 2021, which starts next week, is going to be a very different experience than in years past.  This all-digital event will connect industry attendees, Press, and exhibitors in an all new virtual platform created just for CES 2021.  In the lead up to the main event, there are several smaller virtual events, meetups, and conferences happening this week.  I attended one such event, called Techfluence, which featured 23 companies showcasing a variety of technologies.  In this article, I'll be highlighting 5 of those products that I hope to take a closer look at in the future.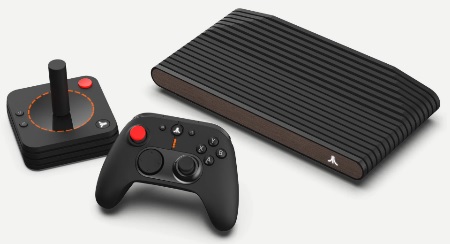 First up, I'll talk about a product that hits the spot for my nostalgia as well as my gaming heart, the Atari VCS.  This is an upcoming hybrid console/PC system, that not only comes pre-loaded with 100+ free Atari games from their classic archived collection, but also has PC functionality that allows you to access modern games and streaming content through the console, as well as Chrome and other Google apps.  For gaming, you can enjoy all your old favorites from the original Atari system, or download more through Steam, Antstream Arcade, or GameJolt.  Games are wirelessly controlled through either the Classic Joystick or Modern Controller, each with LED and rumble effects, to enhance the gameplay experience.  When in PC mode, you can connect peripherals like a webcam, mouse, or keyboard, to make non-gaming tasks possible.  With Chrome and a variety of Google apps available, the Atari VCS is so much more than a gaming console.  You can start your morning checking email, take a break for a couple classic rounds of Centipede, stream a movie over lunch, join an office video chat in the afternoon, and wrap up your productive day playing an RPG on Steam, all from the same console.  Available in the Spring, the Atari VCS Console, with Joystick and Modern Controller included, will retail for $399.99.  Learn more about the console and all the gaming options, then go ahead and pre-order on the Atari VCS site.
The next product I'd like to share will help keep you healthy and fueled up throughout your long day of gaming.  The BlendJet 2, available in a variety of super fun colors, is a portable 16 oz. blender that you can carry with you anywhere.  The internal battery charges quickly, and lasts for at least 15 blend cycles, so one charge could keep you going every day for a couple weeks.  The offset stainless-steel blades create a mini tornado inside the blender, blitzing anything you put inside at lightening speed.  Make smoothies, sauces, dips, cocktails, and so much more, fast and on-the-go.  Convenient measurement lines on the canister help you create the perfectly balanced beverage or tasty treat, without having to dirty other measuring tools.  It can also be used as a food processor, by using the Pulse feature, so you can chop or totally pulverize veggies, nuts, or anything else you want to turn into tiny bits.  One feature that I especially appreciate is the easy self-cleaning, done by simply adding a little dish soap, some water, and running it through a blend cycle.  No worrying about disassembling the blades or soaking it in the sink like with a larger blender.  Check out more about the BlendJet 2, and then go ahead and order one in your favorite color.  Full price is $99.95, but for a limited time, you can enjoy a huge savings on their site.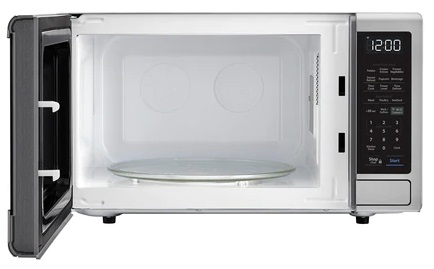 Smoothies and dips are great, but when you want something with a bit more chew, you might look to the next product for some assistance.  Sharp's new Smart Countertop Microwave, with voice control and a whole slew of convenient pre-sets, brings Alexa into your kitchen to help you prepare the perfectly nuked meal.  There are 2 models in this series, one with a 1.1 cu. ft. interior ($149.99), or a slightly larger version with 1.4 cu. ft. interior ($169.99).  They both feature Alexa voice controls and a variety of pre-set buttons, including one specifically for Orville Redenbacher branded popcorn bags.  I don't think Alexa will notice if you throw in a store brand bag every once in a while.  The smaller model has 30 voice control commands, and an 11.2″ glass turntable, whereas the larger model has 70 commands, and a 12.8″ turntable.  Along with simply being an attractive, functional microwave, the added voice control allows you to set the perfect cook time for a wide range of common foods, just by asking Alexa to defrost, cook, or reheat whatever you set to spinning inside.  So many of our home devices and appliances are smart nowadays, so why not have a smart microwave too?  Read more on Sharp's site, then pick your favorite model of the Smart Countertop Microwave to get cooking with the power of your voice in no time.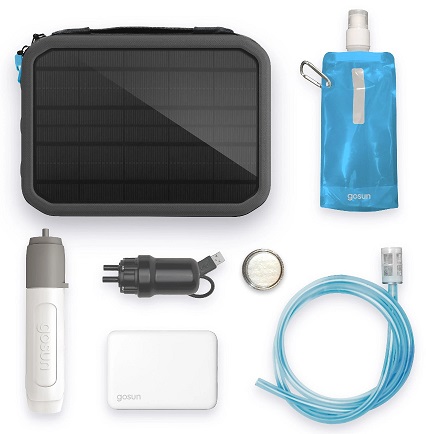 Let's leave the comforts of home now, and get off the grid for a while.  GoSun has brought us some pretty cool solar powered cooking devices for camping in the past, and their new product, the GoSun Flow, is a great compliment to that line-up.  The Flow is a very portable water filtration system, which quickly and easily purifies any water source.  When you go camping for a weekend, or even just out for a long hike, having enough clean drinking water can be a challenge.  The Flow kit, which consists of a pump, filter, hose, power bank, and water pouch, fits inside its compact 9.7″ x 6.7″ x 3.1″ solar charging case, and weighs less than 3 lbs.  It will filter 99.9% of pathogens, including viruses and bacteria, as well as microplastics.  The solar powered device will purify 100 gallons in a single charge, and can be recharged either through the solar case, or by USB before you leave the house.  You can fill up the water pouch to take clean water with you, or use the filter like a straw, and drink directly from any source.  With additional available accessories, you can even use this device as part of a camping sink or shower.  Available in February for $249, you can pre-order now (on sale for $199) from the GoSun Flow site.
Finally, whether you're out exploring nature, or relaxing on your couch, you might want a convenient, stylish way to keep track of all aspects of your health and fitness, while also managing your smart home and daily tasks.  TicWatch Pro 3 GPS, from Mobvoi, might be the perfect device to add to your accessory collection.  This smartwatch, which runs on the Qualcomm Snapdragon Wear 4100 platform, is lighter, slimmer, and more powerful, than Mobvoi's previous smartwatch models, with a longer battery life, and more specialty apps, made available through the Google Wear OS.  In addition to the existing wellness apps that monitor your activity and sleep, which have all been upgraded, this model introduces new apps to track your blood oxygen, heart rate, breathing, and dB level of your environment.  You can also access Google Pay, Google Assistant, and other useful apps to help you get the most out of your device and have a productive day.  The watch has an attractive design, with a highly customizable UI and watch face.  There are far too many great features, both in function and design, to discuss them all here, so I encourage you to learn everything about the TicWatch Pro 3 GPS on Mobvoi's dynamic site, where you can then purchase it for $299.99.
Techfluence was a relatively small event, but still managed to present some great looking products among the 23 companies represented.  It was a nice appetizer for the full-scale digital convention next week, and got me excited to see what else CES 2021 has in store.  If any of these products sounded cool to you, please do visit their sites and learn much more about each device.  Keep your eye on our Home Page for continuing CES 2021 coverage throughout the next couple of weeks, and then in the near future, hopefully many in-depth reviews of the great products we will discover together.