CES 2023: LVCC and Venetian Show Floors
CES 2023: LVCC and Venetian Show Floors
Article by Angie Kibiloski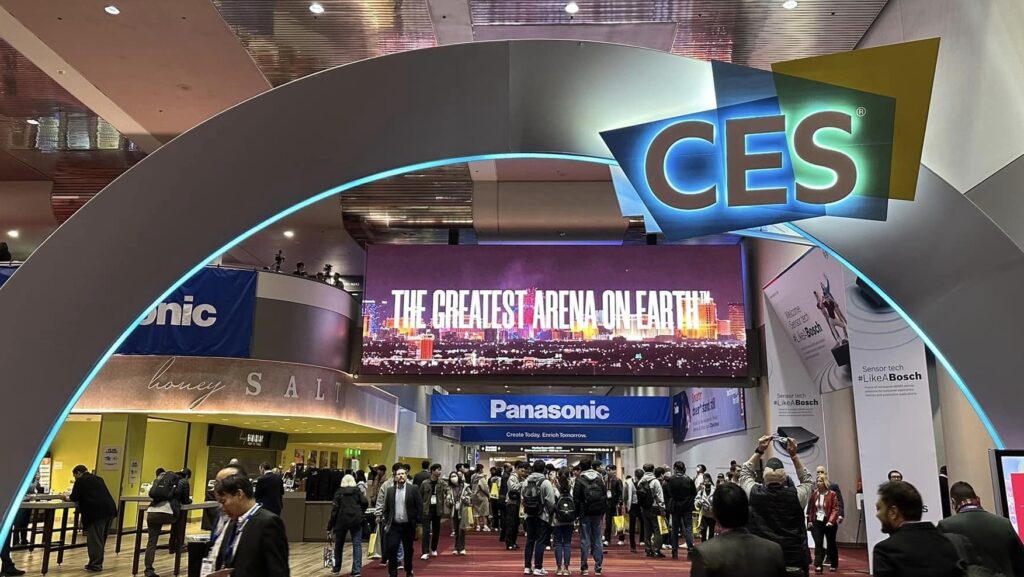 After having only attended CES virtually in 2021 and 2022, it was so nice to go back to Las Vegas and explore the show floors of the Las Vegas Convention Center and the Venetian Expo once again, along with 115,000 other eager attendees. From January 5th through 8th, throngs of tech enthusiasts roamed around over 3,200 booths, spread between all the exhibit halls. From giant corporations to tiny start-ups, companies from all sectors of the tech industry spent 4 days showing off their latest releases or promoting their plans for the future. Personally, I spent 2 days wandering the convention halls, getting more than my fair share of steps in, and seeing some pretty cool products along the way. As with my previous articles covering the 3 major Press events, I've chosen 5 companies to highlight from the show floors, 3 of which had small consumer products which I hope to review in the future, while the other 2 provide B2B (business to business) solutions which I thought would be fun to talk about.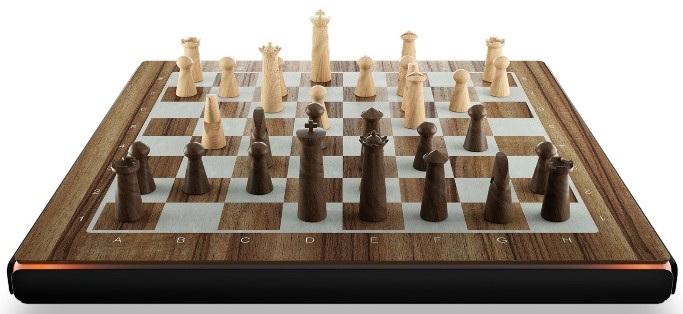 GoChess is the next connected tabletop game from Particula, makers of GoCube and GoDice. It's a smart chessboard, in the final stages of development, that will come in 2 versions, a board that guides users where to move their opponent's pieces with light-up squares, and a board that moves the pieces on its own, just like magic. With both versions, you can play games with the onboard AI, or match up with users around the world through the connected app. The board will recognize where you've moved your piece, and if you're playing with another person at a distance, their own board will light up the square where you moved your piece, so they can reposition it to match. Your board will do the same when they move their next piece, or if you're using the robotic board version, it'll reposition your opponent's piece for you. Your opponent doesn't need to have a GoChess board themselves to play with you, all they need is to be able to connect to the app, and your board can interact with their moves. Not ready for a competitive match quite yet? GoChess can teach you how to play in tutorial mode, walking you through games as it shows you the best moves at each turn. GoChess will be launching its Kickstarter campaign in April, with added benefits and discounts for backers, so if you want to get in on that, make sure to sign up to get notified when that goes live. You can do that, as well as check out their existing game products at getgocube.com.
Grow Up is a plant-milk cold brewing machine, that lets you make your own plant-based milk on your kitchen countertop. Make 10 different kinds of fresh plant-based milk, like almond, walnut, coconut, hemp, and oat. You'll be in control of the quality and freshness of ingredients, and avoid any unwanted sugars or other additives from store bought plant milks. Grow Up will walk you through how much of each ingredient to put in the machine, right from its colorful touchscreen display. Use the included measuring cup to fill the reservoir, and touch the start button. In less than 6 minutes, you'll have a fresh glass of your favorite almond milk, coconut milk, etc. The parts are dishwasher safe, which is nice, and it also has a self-cleaning function, so you won't need to disassemble and wash it after every use. The remaining fibrous pulp of the nuts or other plants can be reused in various ways, to cook with or to use as composting material, so you can feel good about making your own plant milk without waste.Visit growupmilkbrewer.com to pre-order now for $599, and get your Grow Up shipped to you starting in early Spring.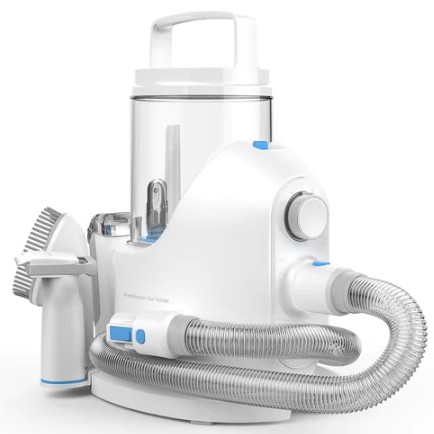 The P2 Pro Grooming Kit is the latest generation of home-grooming devices for dogs and cats, from Neakasa. After the huge success of their P1 groomer, they added a couple advancements to make the P2 Pro even better, like a detachable hose for easy cleaning and storage, a larger 2L capacity hair bin, and more suction power. It comes with 5 clipper comb sizes, deshedding tool, and comfortable grooming brush for your pets, a cleaning brush and thin nozzle for you and your upholstery, and a handy tool holder to keep them all neatly organized. The clippers fit on the end of the vacuum hose, and as you trim your pet's hair, it gets sucked into the machine, no mess left to sweep up. The clippers even have a self-cleaning function, that combs the hair out of the blades by sliding the clipper layers together and sucking the debris directly into the hose. It seems like such a little thing to rave about, but the little things make a big difference. What isn't big is the machine itself. It's nicely compact for handling and storage, and also surprisingly quiet at just 52 dB. I'm looking forward to trying this out on a nervous little pooch I know, who has lost his taste for going to the groomers during the extended lockdown period. Read more about the P2 Pro and order one to pamper your pet at neakasa.com.
Aromyx is a company that is revolutionizing how stores and restaurants recommend products to their customers. Through biotech research, data collation, and AI, they've developed a process to measure how we taste and smell a variety of things, to help identify how we individually perceive flavors and scents. Each of us perceive the world differently, depending on our personal taste and smell receptors, which is why some foods and fragrances can be so polarizing between different people. Aromyx wants to use the research data they've collected to partner with companies to make products that will better suit their typical customers' needs, as well as help them guide their customers to existing products that they'll individually prefer. One example is Beer Park, the restaurant that Aromyx partnered with during CES, to demonstrate a pared down version of the customer-facing app. Customers were led through a short beer tasting flight, and at each taste, the app would video the customer's facial expression, then ask a series of questions about smell and taste preferences for each sample. The app AI then recommended some choices from the large assortment of beers that Beer Park had to offer, which would suit that customer's unique tastes based on their responses. This is just one example of a real-world application of the biotechnology-backed data analytics that Aromyx is hoping to bring to marketing, manufacturing, and commerce. I spent a fascinating half hour discussing the science with one of the founders, and could (and may) write an entire article about it. For now, I encourage you to go to aromyx.com and read more about their initiative.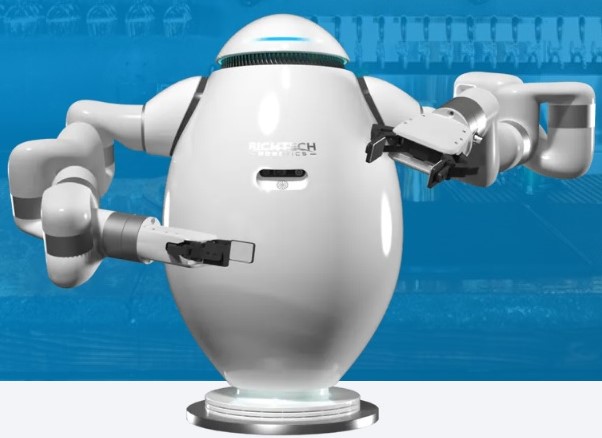 ADAM is a robot barista, bartender, chef, and generally lovable 2-armed service robot, who can help businesses attract customers with a unique automated service experience. Richtech Robotics is getting ADAM out into various markets this year, partnering with coffee shops, restaurants, and bars. At CES, he was making tasty boba teas for booth visitors, precisely making the perfect drink-to-order every time. He was set on slow mode for demo purposes, but I'm told that ADAM can be quite the efficient little worker, tirelessly crafting beverages for eagerly waiting customers. Even at a slow pace, it was delightful to have my boba be portioned, stirred, sealed, and delivered by this cool looking automaton. If you're a food service business who wants to add some pizazz to your front counter, or just a customer who'd love to have their beverage "hand" crafted by a robot, visit richtechrobotics.com to discover how to add ADAM to your staff, or which locations in your area might already have an ADAM poised to serve you.
That was a little taste of the cool tech on display thoughout the exhibit show floors of the LVCC and Venetian Expo this year at CES 2023. I had such a good time being back in Las Vegas in person this year, and I look forward to doing it again next year. This wraps up my general coverage of the convention, but if you'd like to read more about all the products I saw throughout the entire week, check out my previous 3 articles on CES Unveiled, Pepcom's Digital Experience, and ShowStoppers. I already have half a dozen products sitting here awaiting in-depth reviews, with more coming into the office over the coming weeks and months, as they each release for retail sale. If you see any products across all 4 of my CES 2023 articles that spark your interest, check back soon for full-length reviews on quite a few that were mentioned, and several that were not.